Grattis Niels Henrik och Cal!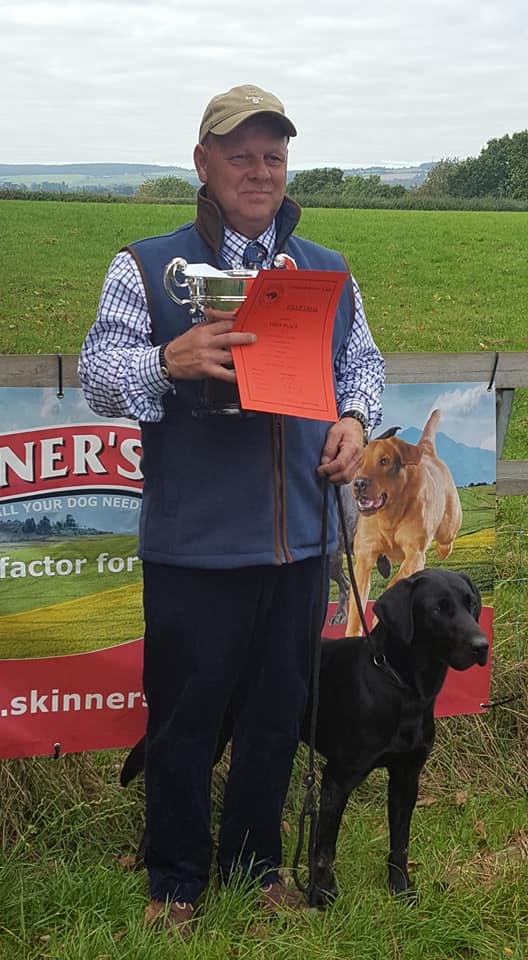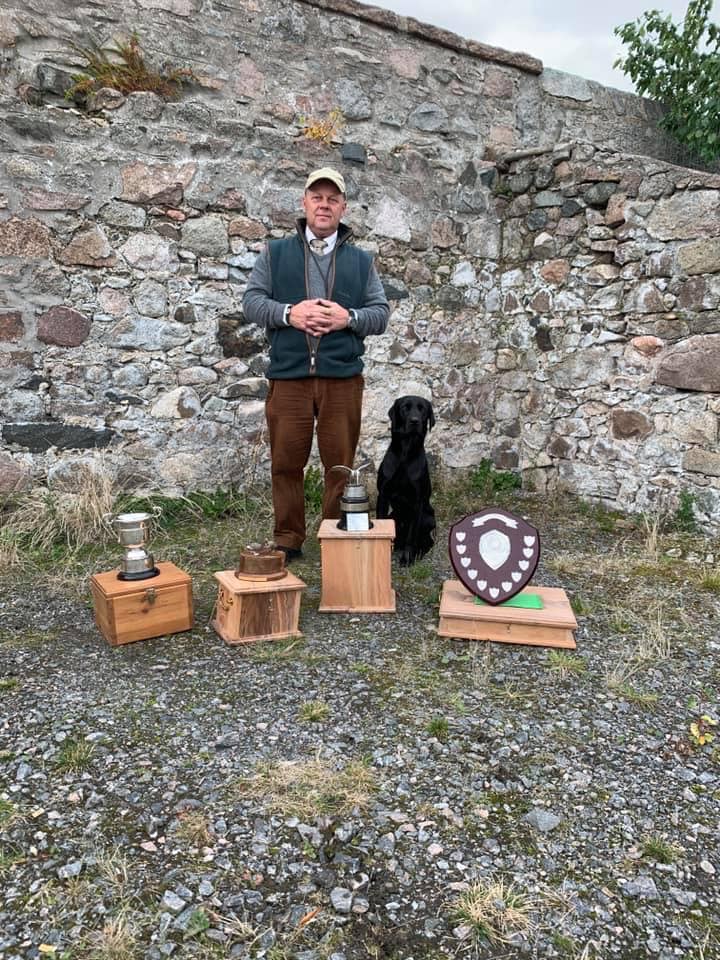 Vi vill gratulera ytterligare en medlem och domare i SGL, danske Niels Henrik Hansen med GBOFTW Drakeshead Calico till vinst i Labrador Club of Scotland 2 dagars prov och därmed klubbens andra medlem som kvalificerar sig till IGL Championship! Vi lyfter på hatten och önskar Niels Henrik all fortsatt lycka på resten av proven och självklart särskilt på Championshipet!
Henriks och Cals resa mot The International Gundog League Retriever Society. 2019 Championship.
D. 31.12.2017 kom Drakeshead Calico til Danmark, blot 18 måneder gammel. En ny hund, Henrik havde ledt efter i nogen tid, og efter han kom I kontakt med Sandra Halstead, Kennel Drakeshead, var han ikke et sekund i tvivl om han måtte eje den hund.
Sandra Halstead skriger følgende da Cal er 16 måneder:
Brilliant Dog, Strong and Bold, Excellent Marker, Very Good Hunter, Very Fast and Stylish, Good in Water, Sat at Drives at Trials and on shooting days, Travels well, Will work with other dog's, Loves dummies and Tests, will work all day, Very Good Looking.
På dette tidspunkt har Cal været stillet på en Novice Trial og har fået en 3. Award i Oktober 2017.
I løbet af 2018 bliver Cal ført i både Dansk Retriever Klub og Retrievernes Jagthunde Klub, og kvalificere sig til vinderklasse i begge klubber.
D. 26.09.2018 får Henrik og Cal sit første "run" i Novice Stake, som de vinder og dermed kvalificeret til Open Stake.
Det betyder for Henrik, at han i efteråret 2019 har besluttet sig for at bruge alt hans tid i det britiske og fører Cal.
D. 07 og 08. Oktober vil blive en dag i hans liv han aldrig vil glemme. De 2 står på dag 2 og bliver vinder af The Labrador Club of Scotland, og dermed en invitation til IGL I hånden. Sammen med en fantastisk hund på blot 3 år og 4 måneder.
En stor tak til opdrætter Sandra Halstead, Kennel Drakeshead for denne fantastiske hund.
GB OFTW Drakeshead Calico